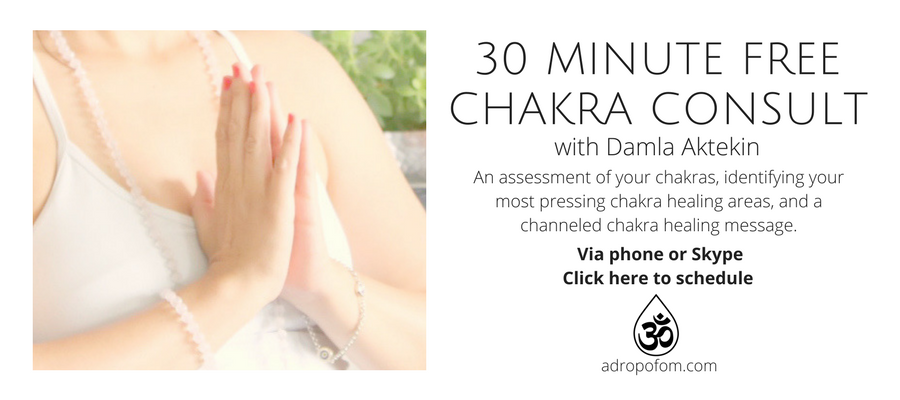 What presents itself in your life as a challenge right now is usually tied to an early chakra wound that you may not have had a chance to tend to. What I do during the Chakra Consult is to unearth both what's coming up now and what energetic wound might be underneath, and give you some channeled guidance on what your next steps should be.
The 30 Minute Chakra Consult session is completely FREE. The session includes a distance assessment of your chakras, identifying your most pressing chakra healing areas, and a chakra healing message.
One-on-one session over the phone, Whatsapp or Skype.