Life Changing Books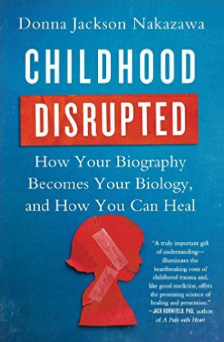 Childhood Disrupted: How Your Biography Becomes Your Biology, and How You Can Heal

This book outlines a study that links adverse childhood experiences with adult diseases and symptoms. During the 90s Kaiser Permanente and CDC collected 17,000 test results for a 10 question ACE test (Adverse Childhood Experiences). The results without a question show how much early childhood experiences and trauma are tied to your current health status. One of the highlights of this book is that for a child to experience trauma it doesn't necessarily have to be physical. A consistent off-handed remark does as much damage as a physical trauma (sometimes more). How we heal depends on how much compassion we are able to hold for all our circumstances and life experiences, and how we grow from them. This book is the first step in a healing, forgiving look at your childhood.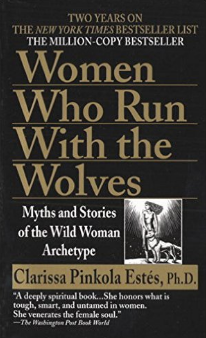 Clarissa Pinkola Estes combines Jungian Psychology with her extraordinary understanding of women's inner world and poetic story-telling. This book has the potential to uncover hidden aspects of your being and help you make peace with yourself and your intuition on a multitude of different levels. It is a very dense read and at times very hard to digest as Clarissa doesn't hold back while unearthing the dark and the light aspects of our being. I would recommend reading it together with a group of women. It is a wonderful book for diving into the depths of what it means to be a wild woman. 
Books on Spiritual Awakening Journeys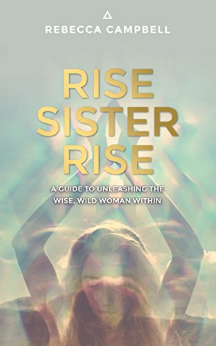 Rise Sister Rise by Rebecca Campbell

How do you awaken the Goddess within? Rebecca Campbell is revealing bits and pieces of her awakening journey to find the She, the wise, the wild, the whole-by-herself She that we all are. She talks about sister circles, magical earth locations, sacred ceremonies, initiations and leaving behind illusions. With little stories that pack eons of wisdom, she unravels what it means to be a She and inspires us all to rise.
Books on Diet and Reducing Inflammation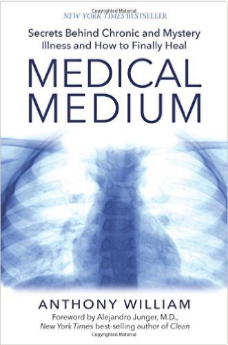 Medical Medium by Anthony William

When I first read Anthony William's story of how he met his guide (Spirit), I cried. That is how I know in my heart that the wisdom in this book is coming from a high vibrational, light-filled source. Among other things, it changed my perception of fruits and vegetables and shaped how I now approach my diet preferences.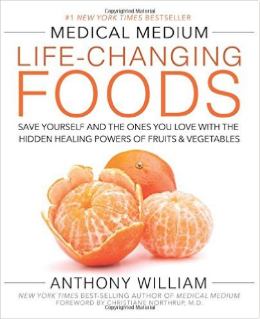 Life-Changing Foods: Save Yourself and The Ones You Love with the Hidden Healing Powers of Fruits & Vegetables by Anthony William

Anthony William's second book continues to shed light on the hidden wisdom of fruits and vegetables. I love how he intertwines the physical benefits of the fruits and vegetables with the spiritual information they hold and represent. This is a must read for conscious eaters.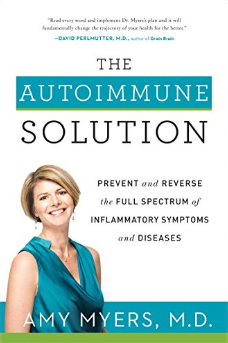 The Autoimmune Solution: Prevent and Reverse the Full Spectrum of Inflammatory Symptoms and Diseases by Amy Myers

Amy Myers lays out a carefully thought out diet and supplement plan for reducing inflammation. She was pivotal in helping me change my approach to grains and legumes. One thing she said stuck with me 'Seeds don't want to be eaten, they want to create new life.' My diet and supplement regime is greatly influenced by her recommendations and further clarified with Anthony William's light-guided wisdom.
Gadgets
Ground yourself and release your access voltage to the Earth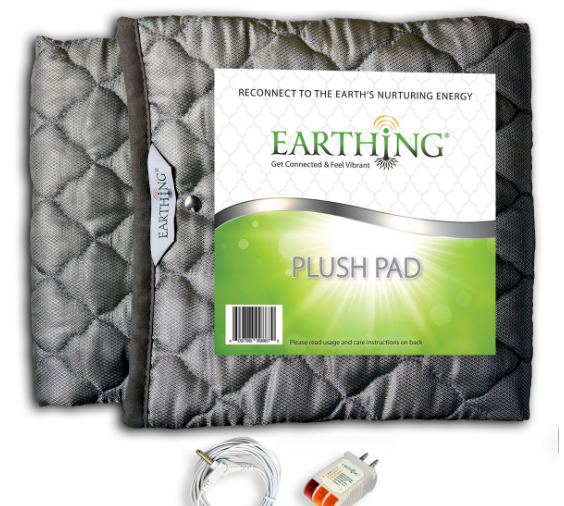 Protect your eyes and your circadian rhythm (sleep cycles) with these gadgets
Self-Care Tools
Give your fascia some love with a good roll with a soft foam roller. Softness is key not to harden or damage your fascia.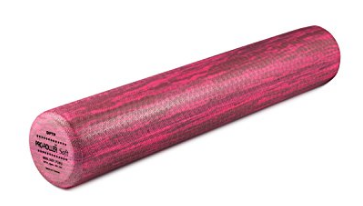 Frequent salt baths are wonderful for your body. Use at least 1 lb. of salt in every bath. I am in love with these two bulk salt options.