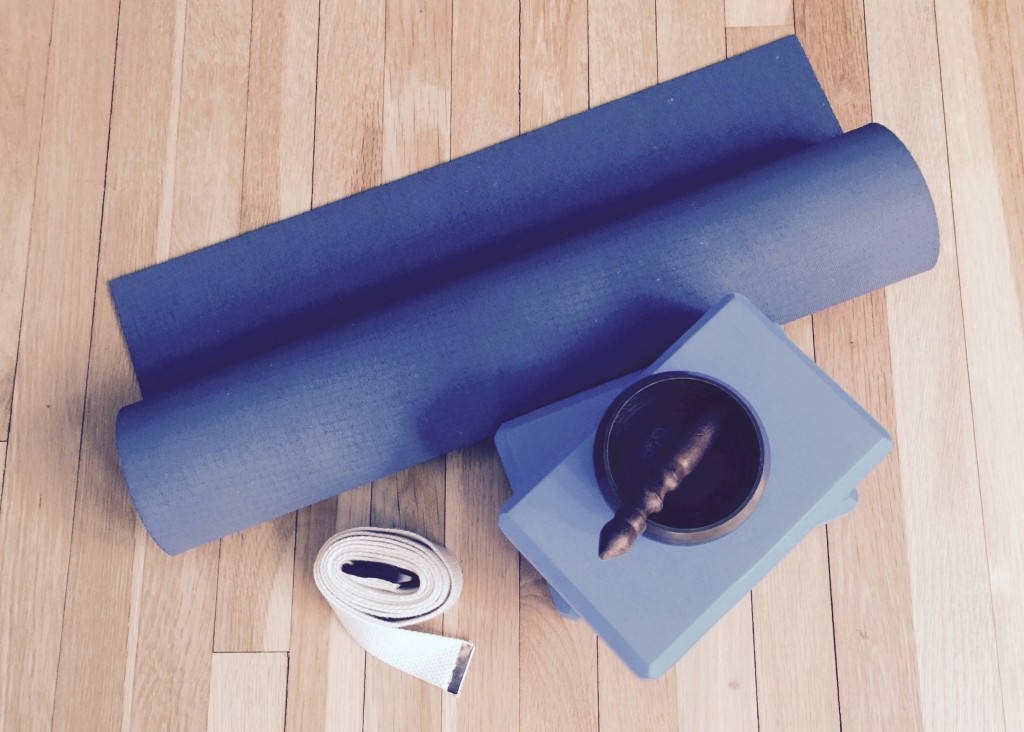 I can see you begin each day with a promise to yourself and your body, to do better, to connect, to care. I can see you being exhausted at the end of the day and not having done a single thing for yourself. I can see you trying to follow a Yoga/Pilates/Exercise video only to leave it half-way through, because you are spent. I can see you repeat the same promise to exercise, do Yoga, try Pilates, and care for yourself, only to feel defeated within a week. Each time it is harder to get started. Each time it is harder to believe in yourself.
What if you didn't have to do it all alone? What if there is a way to add exercise and tranquility into your life with the help and care of an experienced and intuitive instructor, right when and where you need it?
I created the In Your Home Private Classes for you. I am willing to come to your living room with my mats, blocks, weights, killer Yoga and Pilates moves, crystals, and mantras.  I am willing to meet you where you are and to take you to where you envision yourself and beyond. You will have my undivided attention and customized lesson plans to match your needs, always being mindful of past and present injuries and your changing energy levels. You will sweat, stretch, breathe, and release the old. You will learn what it means to inhabit and love your body again.
I only have very few time slots: Keep that promise to yourself. Email me to claim yours.
You can invite up to two friends to make this personalized class more affordable for you.
And no you don't have to live close to me. I can meet you online via Skype or Google+ through a reliable internet connection (For Private for One clients only).
The one hour class will be a combination of any of the following that you like:
Flow yoga
Pilates for abs, back, pelvic floor, and legs
Breathwork and mantra
Relaxing energy healing with crystals
Here are the options:
PRIVATE FOR ONE – 10 PACK (10% DISCOUNT)
Email me at damla@adropofom.com to schedule your class and please read the following:
Things You Should Know Before Your Class
What are the prices?
Private for One: $128 per class
Private for One – 10 Pack with a 10% Discount: $1152 ($115.2 each)
Additional Person Fee Up to 3 People: $30 each
Do I need to know yoga or Pilates?
No previous experience necessary. I will guide you every step of the way. With my 15 years of yoga and teaching experience and extensive training (I am a 500 hour certified yoga teacher), I will modify your practice to fit your physical needs. 
What days and times are open?
How can you pay?
You can pay me in person by check or credit card swiping. The best and the easiest way would be to pay me online with your credit card or Paypal account. Choose the pink button on this page that applies to you to complete your payment.
What props and what kind of space do you need?
A yoga mat for you and a clean, neat surface that can fit two yoga mats side by side with some room to move around. I'll bring the rest of the props like yoga blocks, pilates balls, etc. If you'll have the Private for Two, we need a 3 mat fitting space, for Private for Three a 4 mat fitting space.
How many people can be in a class?
Up to three for this program, because of the individualized attention I need to give each person and the number of props I am able to carry. 
What about pets and kids?
No pets and no kids, which limit your movement and concentration. That said, please talk to me in advance about your particular situation, if your child or pet will be quietly playing next door without disturbing us, that's ok. If they will climb all over you and ask for something every two seconds, that's NOT ok. If you would like to turn our session into family yoga, see my prices for Private for Two and Three. Remember, this is your time to take care of your body. Please make sure that our time won't be disturbed by the needs of others.
How do you get prepared for your first class?
Please fill out this survey and sign this liability release form prior to our first class. Please have your class space ready for us to get started right away. I will come to you about 10 minutes early to set up my props and to chat and check in with you. Wear comfortable clothing and have your mat and some water handy for yourself.  
When is the payment due?
Payment is due on the day of our session.
How often should you schedule a private with me?
It depends on your needs. Once or twice a week is a good start.
What is the cancellation policy?
I ask that you notify me on my cell (571-338-3229) with an SMS, Whatsapp post, or voicemail 24 hours in advance to receive a refund. If you cancel later than that, I expect a full payment for our session or we part ways. 
What if you schedule a Private for Two with a friend and she doesn't show up?
If they cancelled with a 24 hour notice prior to our session, you would be responsible for the Private for One price and for nagging your friend to show up next time :). Same is true for Private for Three if one or two people don't show up your price will go up to the next level. If your friend had to cancel later than 24 hours prior, they are responsible for their end of the payment.
What if you don't have a dedicated space?
I'd be happy to work with you in my home studio in Durham (see pictures here). This option is for Private for One clients only.
---
Testimonials
"Damla is a treasure. With a striking combination of gentle encouragement and no-nonsense instruction, she has enabled me to do far better than I could have imagined. She's alert to my special needs, my energy levels, and tendency to soreness. By working closely with me, she has learned my present and potential strengths. I always feel that I am the focus of her undivided attention. She has taught me that each step, each lesson, is part of a larger process. For me, that means doing and feeling better than I could have imagined, and knowing that the best is yet to come."
Bretta Burke – Artist, Mom, Pilates-Lover