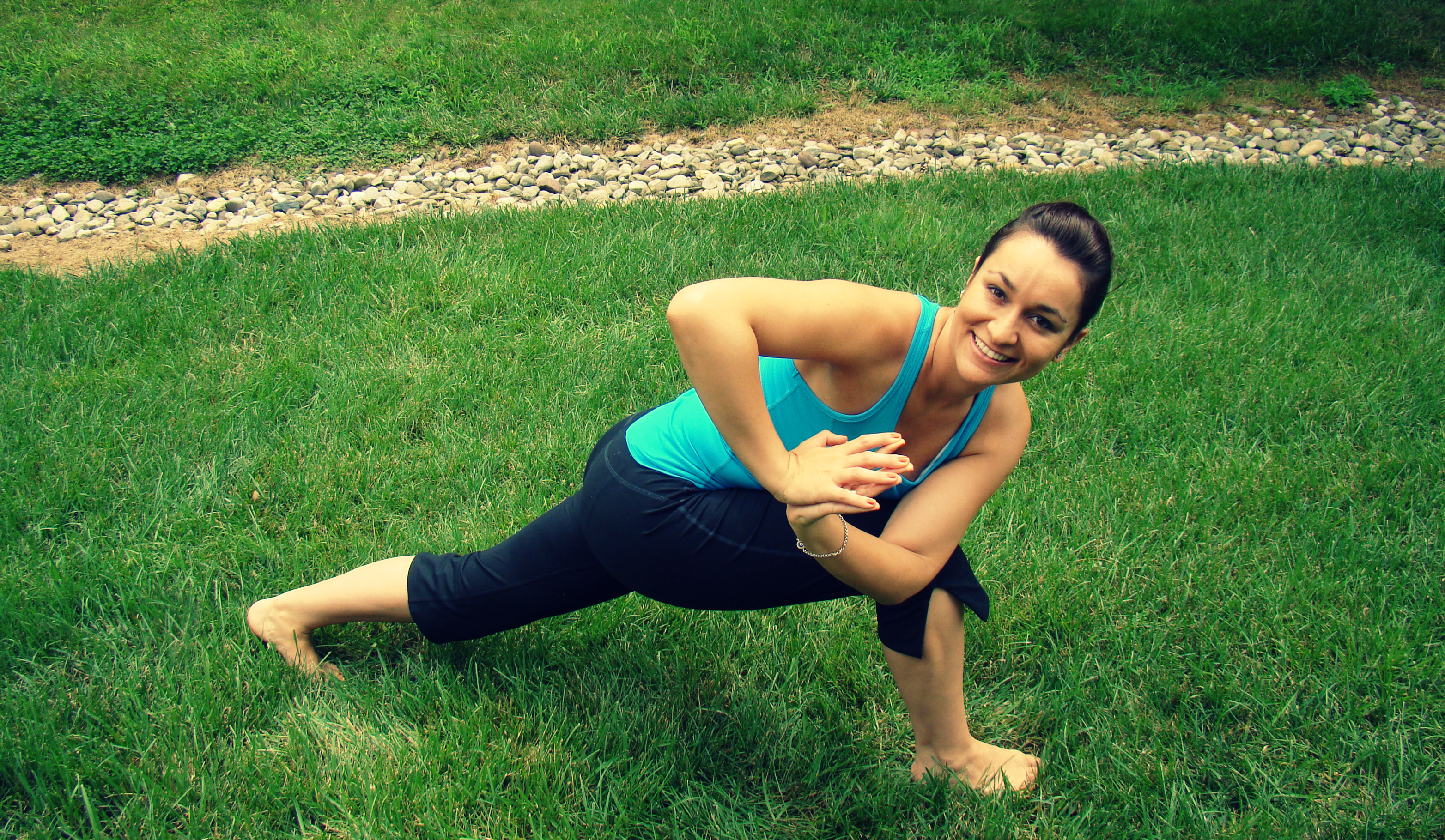 Find a place inside where there is joy, and the joy will burn out the pain."

Joseph Campbell
For as long as I can remember I have searched for meaning and purpose in my life. I looked for them in a lot of wrong-for-me places. I got an engineering degree, an MBA, a well paying corporate job. Somehow my thirst for meaning remained there parching me for something deeper.
I stumbled onto yoga during a particularly tough time in my life. I had just lost my grandmother, got diagnosed with migraines, and was completely spent traveling and working  as a business process re-engineering consultant. Yoga was my magic. In the next 5 years, I immersed myself in it. I bought every book I could find, subscribed to Yoga Journal, went to classes, attended conferences, wore the yoga clothing, bought the yoga jewelry, you name it. If it had yoga written on it, I was all over it.
Finally I decided to leave my corporate life and took a 200 hour Yoga Teacher training. Completely life changing experience is an understatement. This was it. I had found 'it'! Then came my 500 hour Certification, Prenatal Yoga Teaching Certification, Pfilates, Reiki and quite a few other ones.
Then came motherhood. My little sunshine daughter was born. She rocked my world, opened my heart chakra to the moon. The first year of motherhood did a number on me though, leaving me in a state of fog. My body didn't feel my own. That yogic bliss, that sweet awareness was gone (together with my well earned yoga butt). I was feeling lost again. This time even deeper than before. I didn't know where I was going, who I was as a person and what I wanted to do next.
Then I took a leap of faith. Even though I didn't feel like it, I kept insisting on love and hope, and searched for ways to feel whole again. I also kept doing my down dogs. I remember crying after doing my very first sun salutation. It felt so strange to be in my body. It was around this time that I turned to mantra. Movement was still not mine to breathe into but I could chant while my daughter slept in my arms or in my tiny shower breaks. Something began to shift and lighten. I felt like being reunited with a long lost friend. I started to read more and more about mantra, and practiced it at every opportunity. I fell in love with the sanskrit mantras and the possibilities they created. And I decided to share my passion.
I still had very little time to myself, being busy with my daughter during the day. But I would take notes on my iPhone at every little opportunity. My daughter only slept in two hour increments at night (at best), so when she went into her deepest sleep at 3am, I would sneak out to my laptop and work on my notes and presentation.
That is how Mantra Immersion was born, a training to add mantra to your daily life to help you deal with challenging moments and give you a powerful tool to navigate through your thoughts and emotions. Everything I know about mantra, based on my own practice, training, and research, went into Mantra Immersion. I have been teaching it to joyful yoginis since then. Learning a ton from each and every one of you I encounter (you know who you are, namaste and hugs to you! 🙂 ).
Mantra Immersion was my gateway to dreaming this website and blog. I realized that after becoming a mom I had lost sight of my dreams, I had trouble remembering who I was before and didn't know where I was headed. I started daily journaling and mantra practice. That's when it hit me. If this, being a yoga and meditation teacher and a healer, is 'it' for me, I had to give it my all. I started to read and research about yoga and business. I realized that even though I did work on multiple studios as a yoga teacher, workshop facilitator, a studio manager and a business consultant, there is still a lot that I can do to continue to grow.
From that point to this one (designing my own website and blog from scratch, teaching myself web and photo design, making my own logo,… ) is another adventure in and of itself. I can tell you this: This feels right, in my heart and gut.
I know that with A Drop of Om, I have something to offer to you and it is this:
My honesty, what you see is what you get
My dedication, you will always know I gave it my all and will continue to improve on my offerings
My tried-and-true wisdom, what I teach and offer is what I know-for-sure works for me and my clients
So go ahead and sign up to my Newsletter above, browse through my pages, check out my blog for new tips and tools on mantra, yoga and beyond, and keep coming back because we are just getting started!
With love and light,
Damla