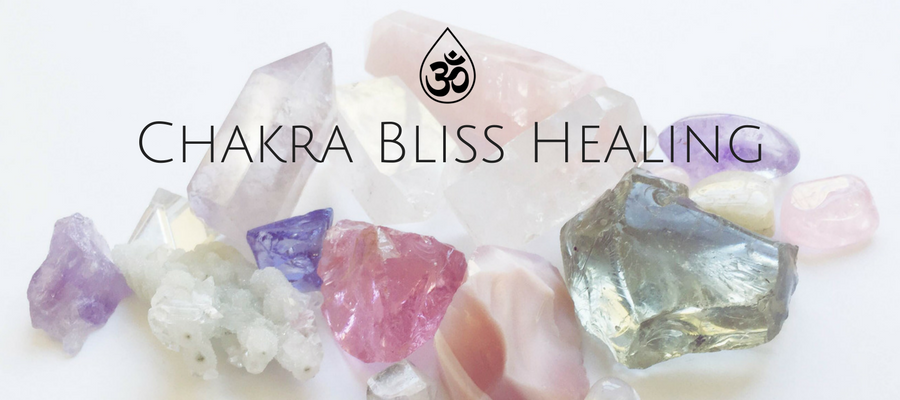 Chakra Bliss Healing was born out of my need and decision to heal myself. The methods I knew of connecting with my soul (yoga and meditation) no longer worked for my sleep-deprived, post-C-Section body and mind. I was lost and beginning to go to a darker place. It was a decision that came deep within from my belly, from the depths of motherhood and out of my survival instinct. I had to get better, be better, feel better for myself, my child and my spouse. So I started a journey of exploration and research. In the moments I could spare from tending to my newborn baby, I read, I watched, I experimented. Here's the story of how crystals came into my life during this time.
Once I began to work with crystals, my relationship to my reality began to shift and change. I was beginning to catch a glimpse of a deeper connection to my body and my soul. I was opening myself up to potentialities and possibilities of experiencing life that I didn't know existed. My intuition was getting stronger. I discovered that I am clairaudient and clairvoyant, which means and I see and hear clear guidance when I ask.
I now can sense and hear people's chakra states. This is one of the things you will get during your Chakra Bliss Healing. I will tell you if your chakras are blocked, depleted (slow turning), overworking or healthy, and how they change after your session. The majority of the people I see feel the positive shifts in their fields and chakras physically and emotionally during and after the session.
I also deliver messages related to each chakra. Often people come to me with specific health, relationship, or life questions. I tune into your field before the session to download any specific energies and messages you need to receive during your session. The messages range from emotional and spiritual guidance to physical recommendations. The more specific your intent, the better guidance I can provide. What I am doing is simply tuning into your soul, your energy field. It is your highest self who is the source of these messages. I am simply the messenger. What you do with this guidance afterwards is completely up to you.
What you can expect out of the Chakra Bliss Healing is clarity, receiving guidance, letting go of what doesn't serve you, downloading light energies that you need right now, and a blissful and relaxing crystal chakra balancing experience.
You can arrange a Chakra Bliss Healing wherever you are. These healing sessions are available over Skype and in my home studio in Durham on a one-on-one basis.
You can share a Chakra Bliss Healing with a partner or a friend. Only available in my home studio in Durham, NH. Please contact me for details.
You can host a Chakra Bliss Group Healing in your home for up to 15 people. Only available within a 40 mile radius of Durham, NH and subject to my availability. Please contact me for details.
Testimonials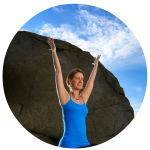 "All I can say is WOW! My Chakra Bliss Healing session was amazing!
It was a little unexpected because walking into Damla's studio, I wasn't completely familiar with what a Chakra Bliss healing does. I was completely blown away by how amazing it was!
I was hoping to find some release after my daughter's passing. I knew that I've been blocked in my heart chakra. Damla's measurement confirmed that I was blocked or depleted in most areas.
Damla's calming voice made me feel at ease during the session. I was very surprised with how light I felt after the session. The heaviness in my chest and my breath became easier. I felt warmth. I saw some colors during the experience, mostly purples. I also remember seeing little pictures of my daughter flash through my mind at the end. They were tiny but I could tell it was her. When Damla told me that I could get up, I had to physically touch my arms. I had short sleeves on but it felt like I had long sleeves. At the end of the session Damla's measurement confirmed what I felt, most of my chakras were balanced and moving healthily.
The whole experience was very relaxing! I can't wait to explore this more and have this done again! I would recommend everyone to try this. I know not everyone would have the same experience, but I think if you are open to it, you'll be pleasantly surprised and amazed! Allow yourself to be open to the possibilities. It's amazing!"
Missi Smith D'Arcy – Symmetry Yoga Studio Owner and Yoga Teacher Trainer
---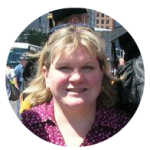 "On a Saturday afternoon, in March, I drove to Durham to "try something new".  I was going to have my chakras balanced.  I arrived at Damla's house and was shown to a very quiet and peaceful room.  I will admit I was a bit nervous not knowing what to expect.  Damla immediately made me feel relaxed and comfortable with a cup of tea and her gentle grace.
The chakra balancing session was incredible.  I felt so relaxed and at peace. I did not want it to end! At one point during the session, I saw an extremely bright light.  After the session was over, I asked Damla if a light had been turned on or if the sun had shown in bright. It was a cloudy day and no light had been turned on.  This light felt warm, strong and healing.  I felt soft breezes near my face. My muscles started twitching.  She later explained the twitching was a result of my chakras opening up.  I have recommended this experience to all my friends and to a few strangers.
As a result of my balancing session with Damla, I have continued to feel at peace and more in control of my life and day to day situations.  Before the chakra balancing, I was having problems focusing.  After – I have been able to focus just fine.  Better than I have in five plus years.  My body is relaxed and I find myself wanting to exercise (major change!!).  I will definitely be setting up another session with Damla in the near future."
Debra Dube – Yoga Enthusiast
---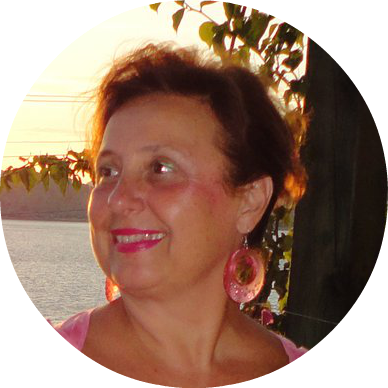 "Damla took me through an amazing journey in an hour. She had a great set up with candles and a soothing meditation music. Before we began, she had already determined which crystals to use on me and placed them on my body to balance the flow of energy and remove blockages in my chakras.
I had an incredible session where I was able to journey into my inner world. I felt Damla's hands work on me even though she never touched me. When she worked on my third eye chakra, I felt an incredible amount of energy penetrate my forehead. I heard a familiar love song play in my ear during the entire session. Later Damla told me that she never played that song! When Damla touched my arm lightly to bring me to a seat, I realized that I had been crying the whole time, releasing a weight I didn't know existed.
I highly recommend taking a chakra balance session with her to experience this unique healing journey."
Zeynep Aktekin – Life Enthusiast, World Traveler