Your life feels like a series of trying moments. You are struggling to stay present, open and joyful. You go to yoga classes but feel yourself going through the same anger/fear/worry/stress cycle as the day before. Chances are you don't have the time to move to himalayas or to an ashram to learn super complicated yogic rituals or be in retreat for a month or more. You need strategies to deal with your day to day life struggles, relationship tensions, and stress.
You need simple and practical tools that you can implement, RIGHT NOW! You want to feel whole, present and joyful, and relate to life in a positive way, moment to moment, breath to breath. And you want do it while being in the flow of your chaotic, ever-changing, beautiful life.
I have a way for you to do exactly that and more: Mantra Practice. I am Damla Aktekin, I am a Mantra Coach, which simply means that I help people fall in love with mantra (as I did) and add it easily into their lives. I have been using mantra in my daily life for over a decade and teaching others through my Mantra Immersion Workshops and one-on-one Mantra Coaching with inspiring results.
Mantra changed my life and it can change yours too. I call mantra vibrational magic, a way to reprogram your thoughts from darkness to light. In the seed sounds and the meditative state they create, you will recognize the pieces of the life puzzle. Chanting and mantra work have been known to result in therapeutic benefits and relax the nervous system. But it is so much more than that:
Mantra will change how you look at and experience life.
It will give you a new tool to fall back to in times of stress and uncertainty.
It will connect you to your divine nature in a new and exciting way.
Let's unleash the magic of mantras together! What's next? Review the Mantra FAQs below to get the basics, attend my Mantra Immersion Training to dive deeper, and meet me for your free 1 on 1 Mantra Coaching intro session to explore the possibilities of mantra. Let's get you started on your mantra journey together!
New to mantra? Here are some frequently asked questions to get you started. If you have other questions or would like to schedule a 1 on 1 session, please feel free to contact me.
FAQ
What is a mantra?
Mantra is a word, phrase, sentence or sound that is repeated with a specific goal and intent. All words carry a world within them, a world expressed in a sound and thought vibration. Mantra allows you to travel into this world, experience the vibrational root of the words and bring that healing back into your daily life.
What language are the mantras you teach?
A mantra can be in any language you choose. In my teaching and coaching sessions, I will give you the basics of deciphering Sanskrit mantras as well as basics for creating your own mantras.
What if I can't pronounce the mantras correctly?
Pronunciation matters but what matters more is your intent and understanding of the mantra to bring about the change you desire into your life.  
Do I have to say them out loud?
If your vocal cords are healthy enough to make a sound you can practice mantras aloud, if not you can do a silent repetition.
How can I practice mantra meditation when my mind is always busy?
Mantra was designed to take you from busy-ness to bliss. In my trainings and one-on-one sessions, I share the brain science behind how mantra works, taking its effectiveness from mystery to a proven fact. 
What if I feel vulnerable?
Being vulnerable is the first step to your healing. My trainings always form a safety circle where everything you share will be confidential. If you choose to work with me, I will guide you at every step of the way. You are not alone and you will most likely get more from looking into your vulnerabilities than from running away from them.
Do I need a mala?
Yes, having something tangible will help you get and stay focused. A mala or a prayer bead will become your anchor in exploring your inner atlas. Plus your mala could double as an awesome accessory 🙂
---
START YOUR MANTRA JOURNEY HERE
MANTRA IMMERSION TRAINING
A training to add mantra to your daily life to help you deal with challenging moments and give you a powerful tool to navigate through your thoughts and emotions. This training will give you all the background info and an easy to implement action plan to add mantra to your life instantly.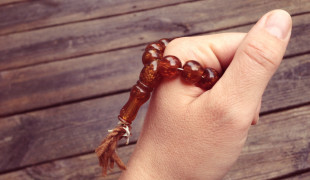 1 on 1 MANTRA COACHING
My one-on-one mantra coaching program to craft a Mantra Action Plan unique to you. We will determine the mantras and practices that will work on your challenges. Schedule your initial session to define your pressing needs and next steps.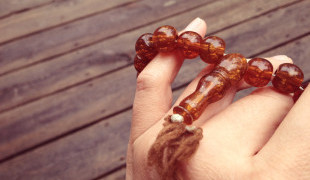 40 DAYS OF SHANTI
FREE Mantra Challenge with Damla Aktekin
Your invitation to cultivating peace anytime and anywhere
Joining this challenge gives you free access to daily consecutive mantra lessons for 40 days