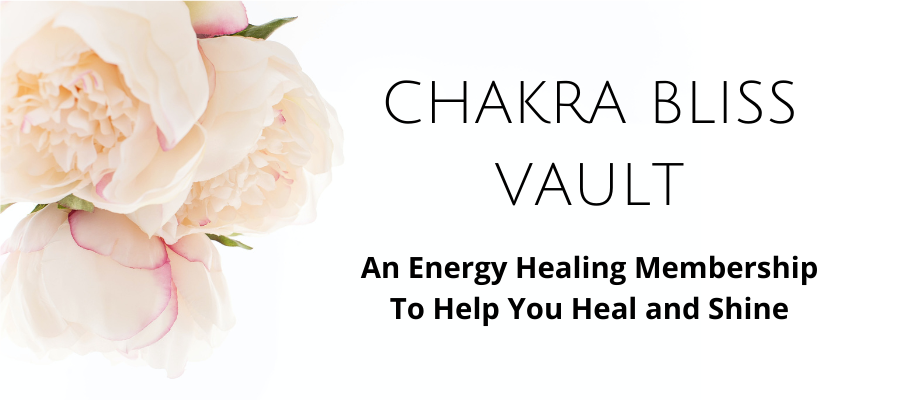 Chakra Bliss Vault is an energy healing membership to help you heal your energetic wounds and keep shining.
We all carry energetic wounds and we all need regular energy maintenance. This membership is all about creating a self-healing resource vault for you, one that you get to access anywhere and any time.
Through monthly energy healing sessions, you'll clear, ground, transform, expand, and nourish your energy system.
Imagine the possibilities:
How would your day change if you could close your eyes and immerse yourself in healing goodness for 5 minutes?
How would your life change if you could clear, expand, transform and nourish your energy field according to what you need every month?
How would you become a different person if you had a chance to work with and heal an energetic wound with a focused healing session every month?
All of this is here for you with the Chakra Bliss Vault Membership.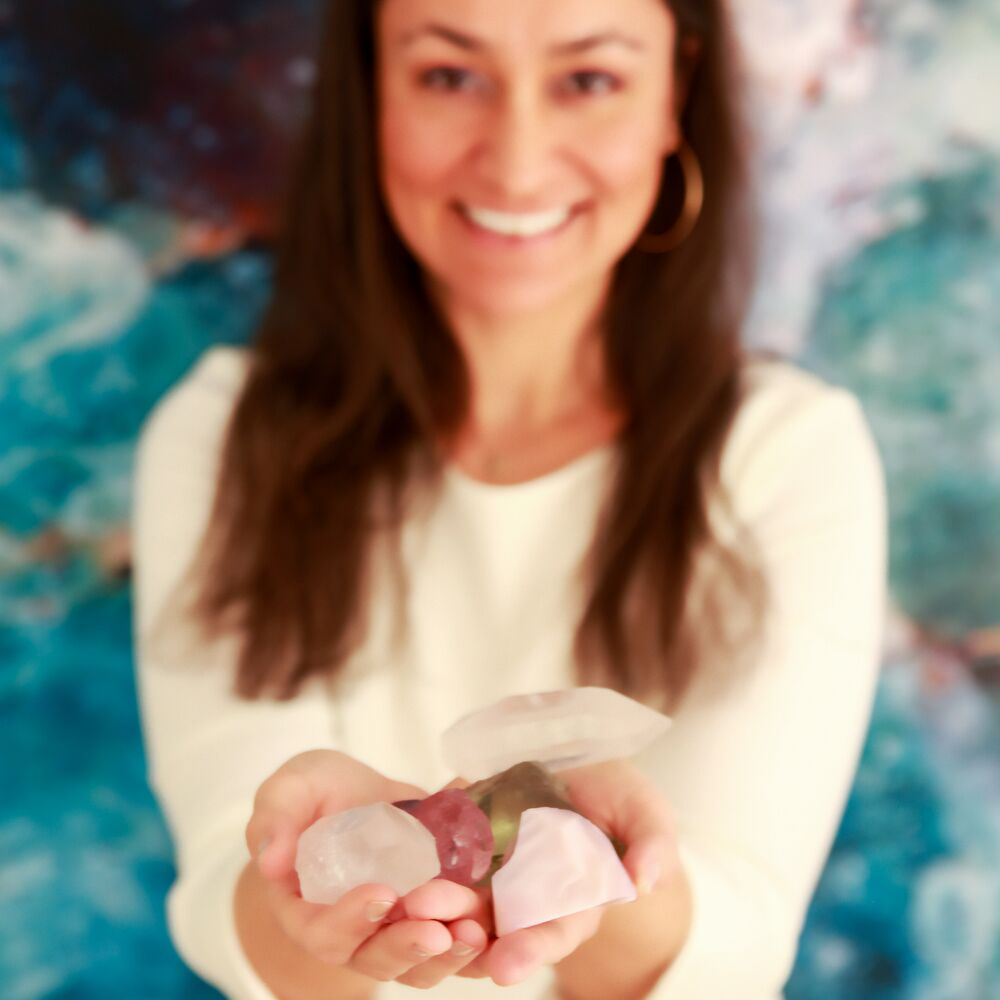 This energy healing membership is for you if:
You are looking for relief from stress, trauma, and drama of your life and the world
You know that you have energetic wounds and you want to begin to work on healing them.
You want to get unstuck and move towards feeling and being whole,
You wish to deeply nourish your body, soul and energy system
You want to deepen your meditations and experience the restorative benefits of deep relaxation
You are looking for a way to supplement your private healing work with me or another a Healer
You want to make sure that you are supported while you integrate the deep healing work you have done with me or another Healer
You know that you are a vibrational being and you are responsible for your own vibrational well-being
You understand that energy healing works on a multidimensional level and affects all areas of your life
You want to remember the light and love that you already are
If you are already a member, login here.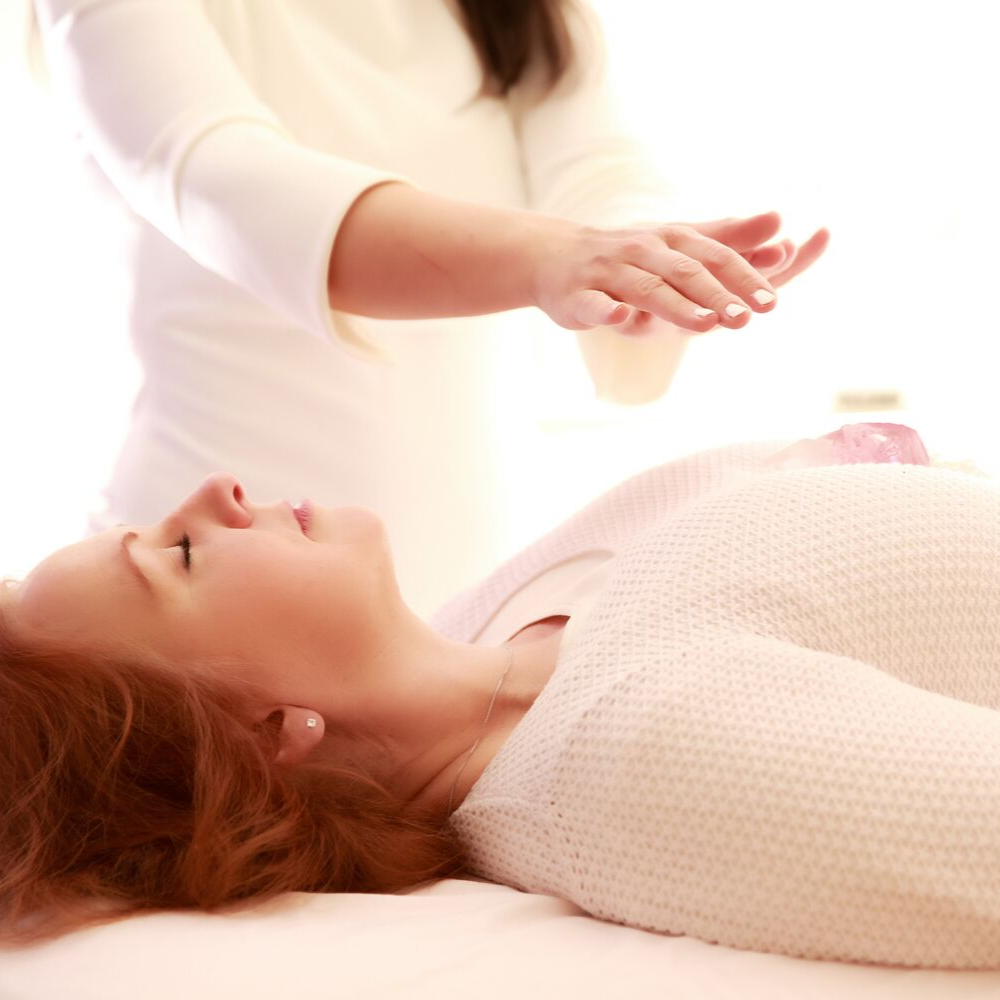 During the COVID-19 pandemic, I found myself increasingly wanting to be just held in love. 
With that wish, I began to lean on my recorded healing library more and more for much needed physical and energetic relief.
I created this membership to make sure that you have access to this library, which is full of high vibrational energy healing that you can trust.
This is your secret vault, your go to place to find calm, healing and relief whenever and whenever you need it.
All healing sessions are recorded with a huge amount of love.
In this video, I am explaining how and why recorded healing sessions work beautifully.
You have the ability to access them whenever and wherever you'd like.
You can listen to them again and again, and experience deeper layers of wound healing.
There is a resonance between the Healer and the listener while experiencing a recorded session. I intentionally put myself in a deep healing meditation and just through your intention to join me you also get into the same state which is deeply nourishing and healing.
The actual healing work is done by your highest self, highest vibrational soul helpers and the divine love of the universe. When you listen or where you listen doesn't matter as long as you are open to experiencing your own healing magic.
All healing sessions are a combination of crystal healing, sound balancing, guided visualizations and intuitively channeled messages.
Each session is uniquely designed to clear, ground, nourish, transform, expand, and rejuvenate your energy system.
Each participant, through our common intention, receives exactly what they need when they tune in.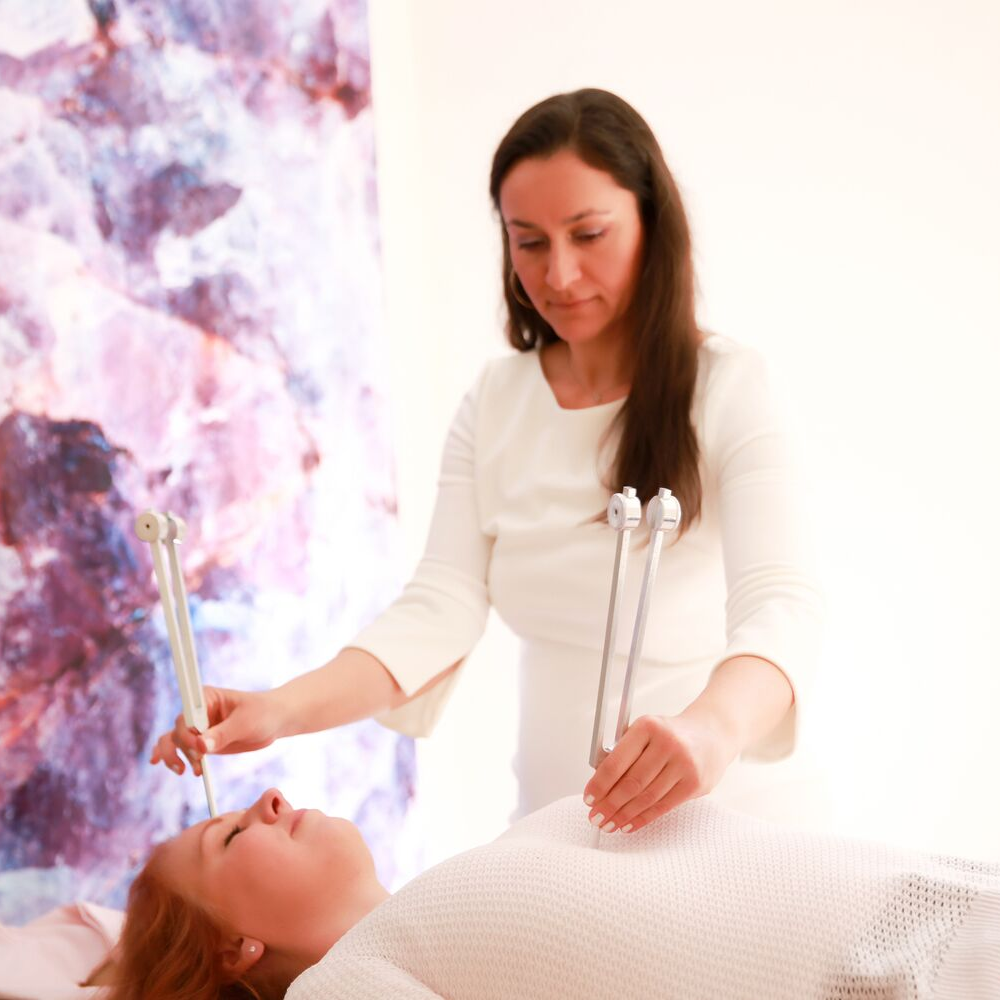 We all need regular energy healing because:
Your energetic wounds run deep and come out to play when you don't take care of our energetic needs
You are a vibrational being (a drop of OM), swimming in a sea of vibration (a sea of OM). You get affected by all that is going on in your personal relationships as well as your community and the world.
Your patterns often blind-side you. When you experience discomfort, uneasy emotions or lack of energy you often fail to realize that there is a huge need for healing in your system.
You are not just made up of your skin, bones and blood. You are a multidimensional energetic being who has changing energetic needs every single moment.
You have a responsibility to take the best care of your energy field that you can. Your energy field is the first thing that interacts with anyone you love and the life around you. Your energy speaks much louder than your words or actions and determines the quality of life you get to live.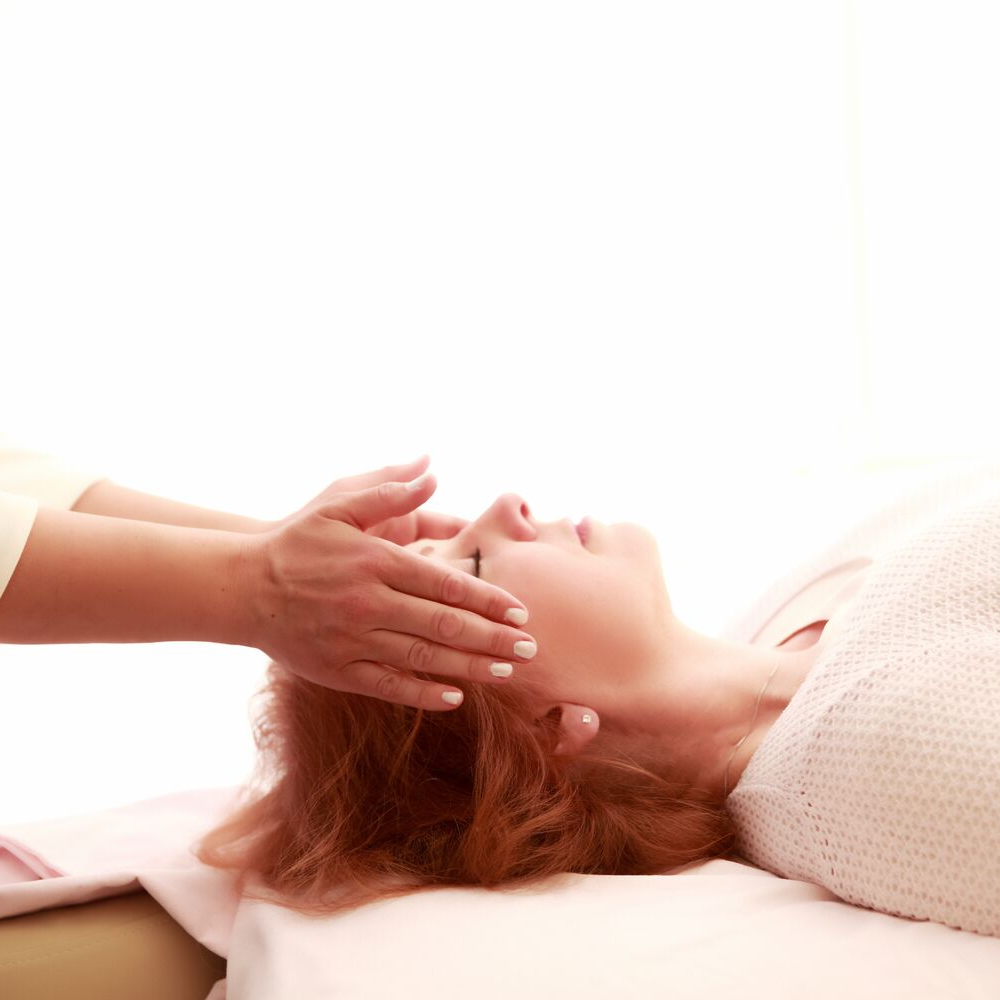 With regular energy healing, clearing and tune-ups you can experience:
Better sleep
Increased awareness
Relief and release
Decreased reactivity and bursting emotions
Freedom from repeating wound patterns
Calmness and crystal clarity
Better decision making
Increased physical ease and comfort
Letting go of the false and limiting beliefs
A deeper connection with your body and soul
Feeling grounded
Lack of repetitive negative thoughts
Forgiveness and letting go of resentments
Honoring and understanding the gifts of your ancestors
Deeply caring for your inner child
Feeling seen, heard and understood on a deep vibrational level
Better relationships and being able to be present for your life and for the people you love
Here's what the membership includes: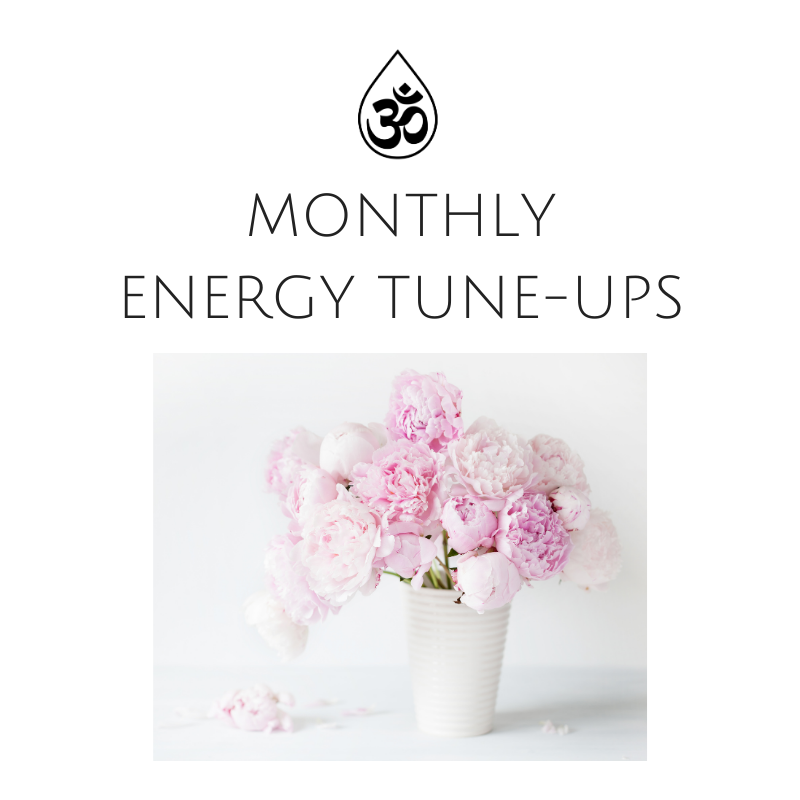 Giving you much-needed energy clearing, expansion, transformation, and download of all the energies you need in a particular month.
These 30 minute healing sessions are a combination of crystal healing, sound balancing, guided visualizations and intuitively channeled messages.
Each month you are exposed to a different vibrational and cosmic vibrational landscape. These monthly tune-ups are designed to support and balance your energy field all throughout the month.
$350 (yearly value)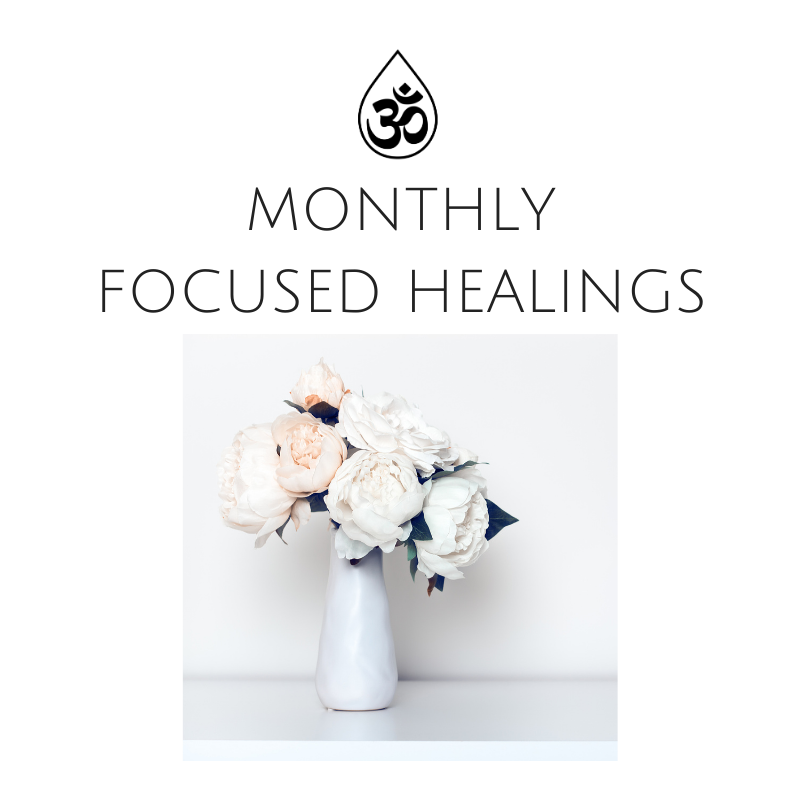 Healing sessions intuitively chosen to address deeper levels of energetic wound healing.
These 45 to 60 minute healing sessions are a combination of crystal healing, sound balancing, guided visualizations and intuitively channeled messages.
I intuitively choose healing focus areas I come across most often in my clients knowing that we all carry these wounds to some extent. By taking the time to heal these focused healing areas, you'll address some deep wounding and bring relief to your energy system.
$350 (yearly value)
Here are previous and upcoming Monthly Focused Healings
Clearing The Energy Of Shots
Clearing The Non-Beneficial Energy Of Social Media
Clearing The Energy Of Surgeries
Releasing self-criticism and self-judgement
Clearing The Energy Of Intergenerational Migration
Releasing 'I am Not Enough'
Ancestral Forgiveness
Obstacles To Vulnerability
Belonging
Loneliness
Clearing The Energy Of Non-Life-Affirming Allopathic Medicine
Feeling Seen, Heard and Understood
Meeting Energetic Needs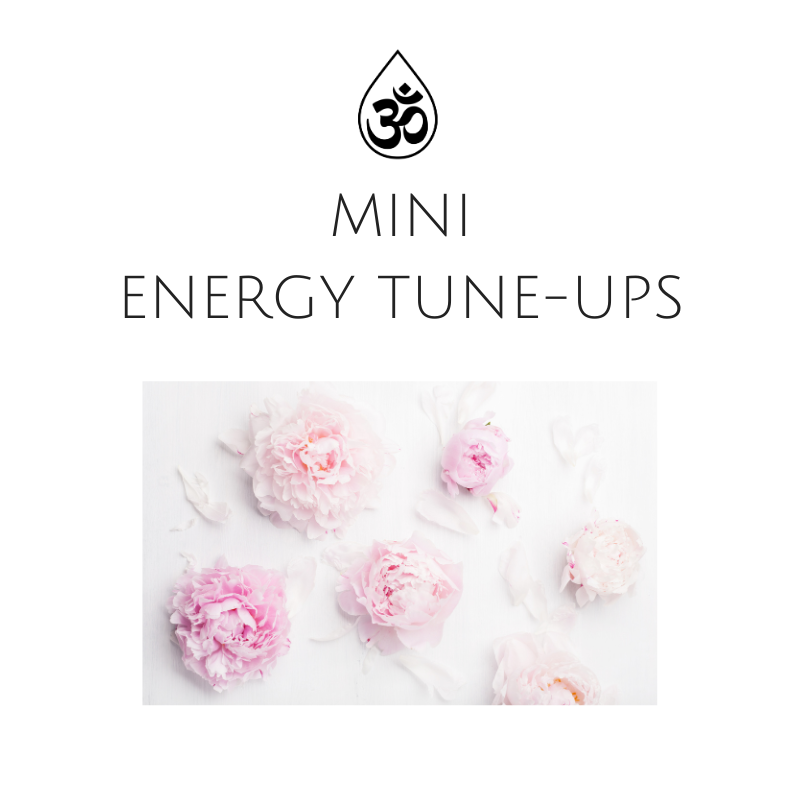 5, 10, 15 minute mini energy healing sessions to clear, ground, and bring coherence to yourself whenever and whenever you need to.
These healing sessions are a combination of crystal healing, sound balancing, guided visualizations and intuitively channeled messages.
Sometimes you don't have even 30 minutes to take care of yourself and your needs. But you can always take 5 minutes to breathe and realign with your soul. These mini energy tune-ups are designed as a deep container of love to help you make the most of each healing minute you get.
$350 (yearly value)
Here are previous and upcoming Mini Energy Tune-Ups
5, 10 and 15 Minute Clearing
5, 10 and 15 Minute Grounding
5, 10 and 15 Minute Coherence
5, 10 and 15 Minute Meeting Energetic Needs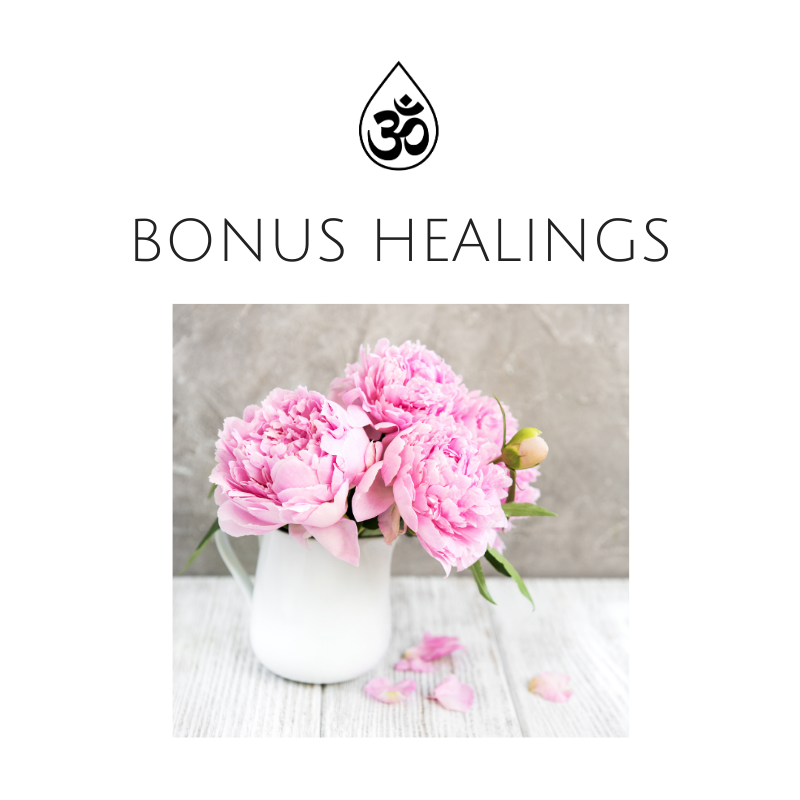 10 hours of recorded Sound Balancing (Biofield Tuning) healing sessions all about energetic wound healing.
All sessions will be yours the moment you get your membership.
All my Sound Balancing sessions are intended to be focused healing sessions for deep wound healing. You'll have immediate access to all these powerful sessions when you become a member.
$350 (yearly value)
Here are all included Bonus Healings
Obstacles To Self Love (Part 1 & 2)
Becoming Resilient
From Reaction to Inspired Action
Deep Relaxation
Peaceful Parenting (Part 1 & 2)
Releasing The News
Trusting The Process Of Life
Igniting Hope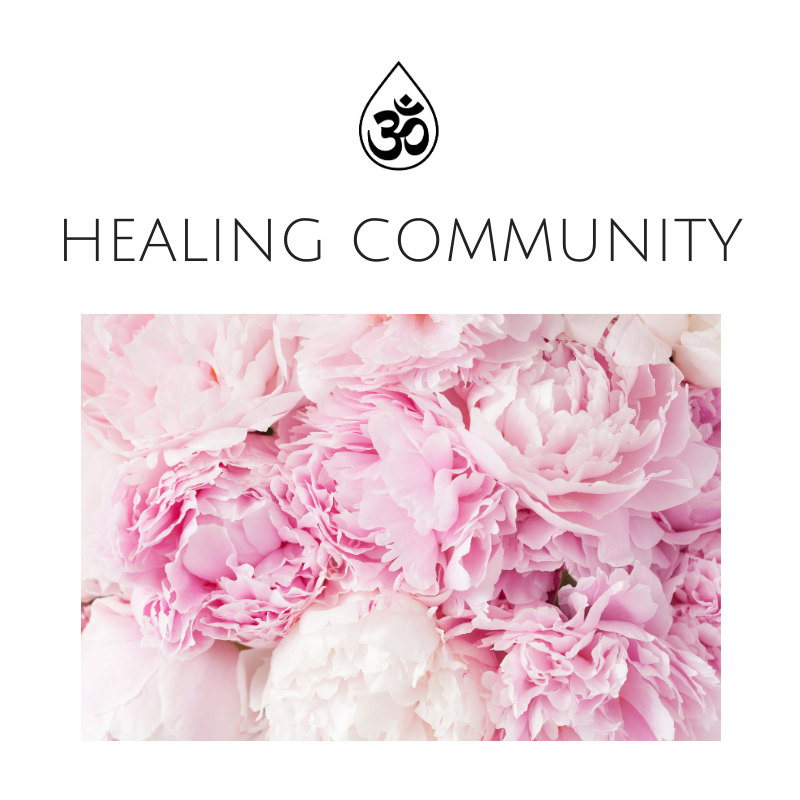 Weekly support, answering your questions, keeping track of your progress, and connecting with extraordinary self-healers within a safe and inclusive healing space.
You will get a chance to connect with me and other self-healers within our healing community.
I'll be there to help you set your intentions, answer your questions and guide you in making sense of your healing journey.
$600 (yearly value)
$2000+ value/year is yours for
BECOME A MEMBER FOR ONLY $33 per month
(instead of $166/month)
OR
BECOME A MEMBER FOR ONLY $330 per year
(instead of $2000/year PLUS 2 months free)
Client Love
"Damla has become one of my most valuable allies for my healing. She is a true healer in every sense of the word. She lives and breathes her craft of healing. I can't say it enough, Damla is simply…..the real deal." M. V.
"Damla is an extraordinary person and healer. The beautiful part of energetic healing work is that once a problem is settled, it's like the issue never really existed in the first place. You quickly realize you have gained back far more than you thought you had lost. I highly and enthusiastically recommend Damla." P. Johnson
"I have found Damla's sessions extremely helpful and honestly, life-changing." G. V.
"I could feel healing, and release and so much more." Cindy L.
"I feel as though the energy is getting lighter and freer." Rob S.
"Thank you, Damla! Working with you has been a transformative experience. You are a wonderful and gifted healer." J. M.
FAQs
How does an energy healing membership work?
You get a brand new monthly energy tune-up and a monthly focused healing, PLUS access to 5, 10, 15 minute-long mini energy tune-ups and the bonus healing library. All healings are group healings recorded with the intention that you receive exactly what you need as an individual when you listen. You'll also be a part of a healing community where you can ask me questions, share your experiences before, during and after the healings and set intentions for your healing process for the month.
How and why do recorded group energy healings work?
They work through our common intention that they will work. Because we are entangled (from Big Bang to the expanded universe), multidimensional (we don't end at our skin, we have an energy field connected to the field of life), quantum (timeless) beings, through our common intention we are creating a healing connection and a container that is as powerful as any live connection. And even more than that, each time you listen to a recorded healing, it will work on exactly what is needed in that moment. So the ability to listen to the healing again and again will work on much more effectively than a one-time live group session. Find out more in this video.
Why do I need to do a monthly energy tune-up?
Because you are a new being every month and every day, as an evolving multidimensional energy system, your needs change and evolve. Every month, we are also affected by new planetary, species and community energies. The monthly tune-ups will give you a chance to stay cleared, grounded and coherent during the month. The more often you listen to them the better!
What is the difference between a mini tune-up, monthly tune-up, a monthly focused healing and a bonus healing?
A mini energy tune-up is you holding the vacuum around your house while you listen to your favorite song for 5-10 minutes because you only have that much time. You can't get everywhere but a big portion of the dust bunnies and high-impact areas get cleared.
A monthly energy tune-up is you getting your robot vacuum cleaner out for half an hour where she goes under the couches to every little place you haven't had a chance to vacuum yourself. You get so satisfied with what she collects that you start doing it every week! Each time she collects and gets rid of new pieces of dust for you.
A monthly focused healing is you getting your dusting pan and cleaning liquid and focusing on a particular shelf to dust, organize, and really clear it. At the end of it, you no longer feel like the house is falling down on you every time you walk by this shelf. Instead you are filled with a deep sense of satisfaction and don't get triggered by it any longer. The bonus online healings also fall under this category. By the way these focused healings are the closest experience to my private sessions with the difference that in a private session we would concentrate on the healing issue or focus that your system would like us to work on at that time.
How do I know that my energy is protected within the group?
It is my responsibility as the container creator to hold everyone's karmas and lower vibrational energies separate. I only allow high vibrational energy transfers and you only will receive what your highest self, soul helpers and the soul of life allows you to receive.
How do I know that the energy healing is working?
The only way to know is to pay attention to your thoughts, feelings and bodily sensations before, during and after listening to each healing session.
Some of the signs are: increased ease and comfort in the body, a feeling of calm, less reactivity afterwards and through-out your day, a general sense of freedom, expansion and relief.
Energy healing works uniquely and differently for every body. You will have my support as well as the support of other members in the healing community to pay attention to what you notice before, during and after the sessions and celebrate every little moment of goodness you experience!
Can I cancel my membership at any time?
Yes, you can. The period you already paid for will not be refunded or pro-rated however any future monthly or yearly payments will be canceled with your cancelation request.
I have another question not answered here, what is the best way to ask it?
Please contact me if you have any other questions about the membership and I would be happy to answer them for you. Once you become a member, you'll have a chance to ask all your energy healing related questions to me in the Healing Community Facebook Group as well as share your experiences with other members.
Not sure where to start or if this is right for you?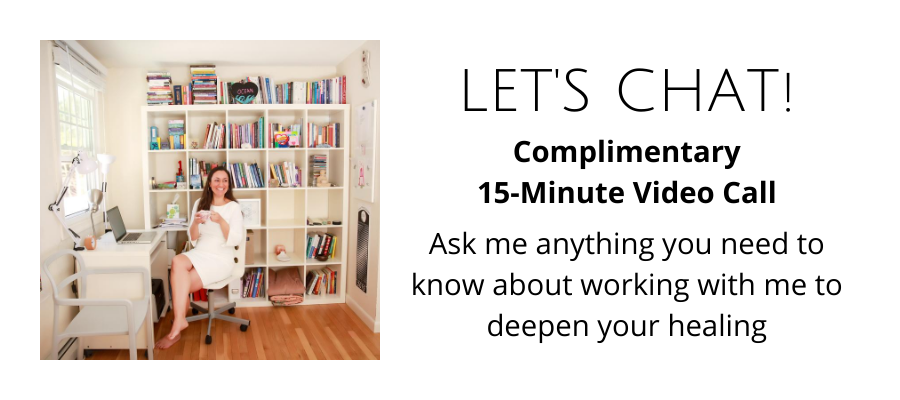 Photo credit for healing photos Eye Sugar Photography