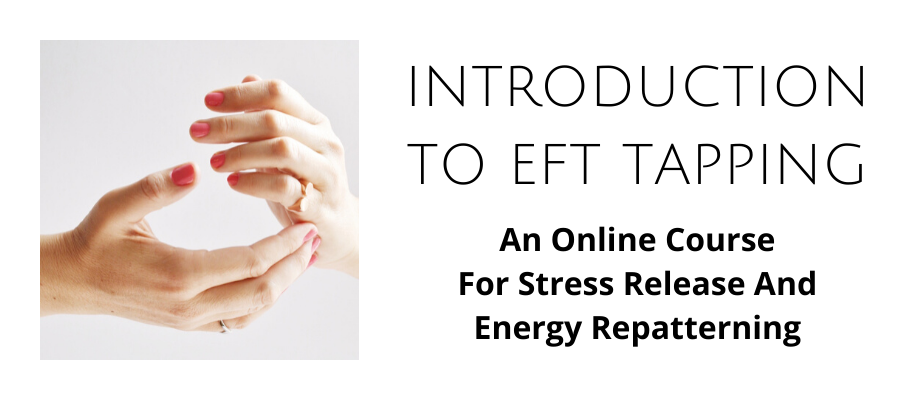 We all have stress in our lives. Some of it relates to our personal circumstances. Some of it is due to external events such as the coronavirus epidemic. Here's how stress may be showing up in your life:
Body tension, numbness or discomfort
Irritation, annoyance or anger
Sadness or feeling down
Feeling foggy or unable to concentrate
Finding it hard to get motivated
Feeling tired, exhausted and depleted
EFT Tapping or Emotional Freedom Technique Tapping is a body tapping method that creates a parasympathetic nervous system response by stimulating acupressure points and meridians. You use your hands to gently tap on selected acupressure points. It is a quick, effective and powerful stress management tool.
EFT Tapping is one of the most powerful stress management and energy repatterning tools I know and practice that has made a huge difference in my life and the people that I work with. Here's why:
It is a simple yet powerful technique that can quickly and efficiently move you from fight or flight into calm and peace.
It has been subject to a growing number of scientific studies that have shown this method's effectiveness in calming down the stress response of our bodies. You can read more on the Science of EFT Tapping and learn about some of these studies at this link

.

It doesn't require you to set aside a time or even quiet your mind, once you learn it, it'll be there for you for your lifetime.
It can help prepare you for managing any potential future stress.
I call it the first-aid for stress since you can use it not only to prepare for stress but also during times of heightened stress or emergencies, as well as afterward to help you safely process your emotions.
It can help you shift your unhealthy thought patterns easily, effectively and in a short period of time.
It can also help you release past trauma as well as its physical remnants in your body.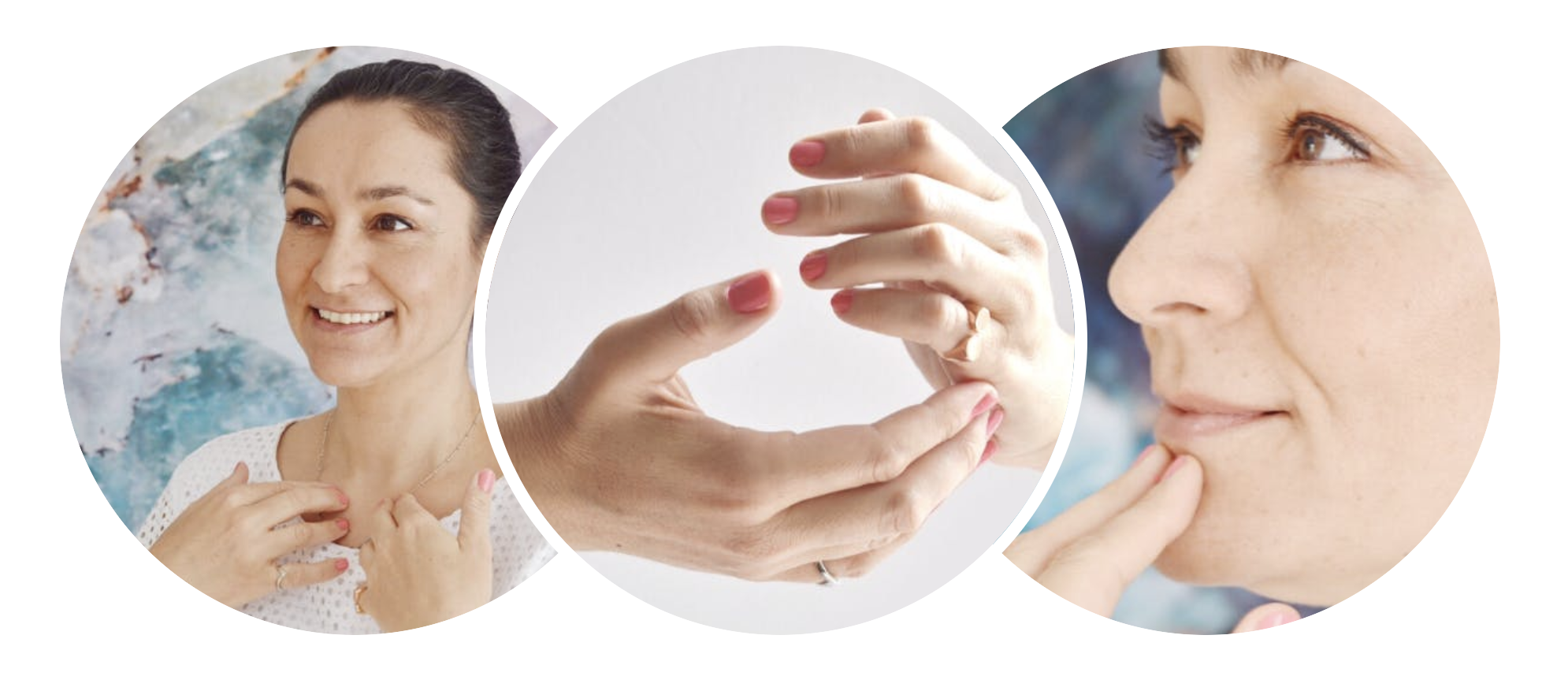 As a Healer, I have been using EFT Tapping for myself, my family and my clients since 2011. Here are some of the ways EFT Tapping has made a huge difference in my life and in my clients' lives:
EFT has been there for me when I can't fall asleep, during a migraine, while recovering from colds or flu, when I am dealing with a limiting belief or as a highly sensitive person when I simply need to move through life.
I have used it during personal emergencies and crises such as car accidents and family health emergencies.
One of my favorite ways to use EFT is to tap together with my daughter to help her sleep or process an intense emotion like anxiety or fear. EFT also has been a huge help for her during medical procedures like flu testing and blood draws to reduce her anxiety.
I have used EFT for multiple issues for myself and my clients that range from healing childhood trauma, dealing with relationship issues to reducing anxiety for an upcoming event, all with amazing results.
I have seen my clients turn their life around with this simple technique to the point that their friends and family recognize the clear shift in them and ask them what they have been doing.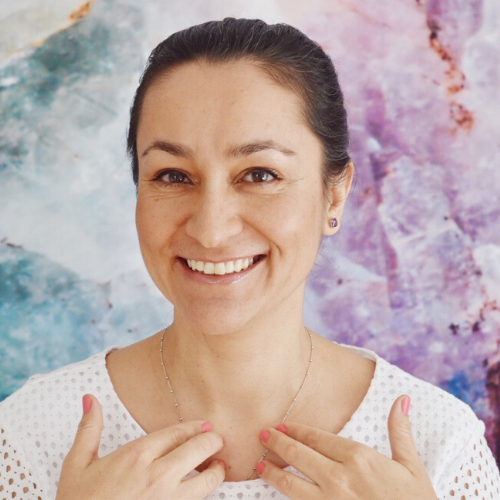 Here's how EFT Tapping can make a difference in your life:
Better release and manage your stress

by tending to your nervous system and safely acknowledging your sensations, emotions, and thoughts.

Shift and change energy patterns, thoughts, memories, and reactions

that are no longer serving you.

Be empowered with a practical stress management tool that is available to you anywhere you are

and for your entire life. 
This course is for you if:
You don't currently do anything to effectively manage your stress.

You are under a lot of chronic stress and are looking for practical tools to manage and release your stress.

You have a few stress management tools but they aren't always available to you or feel quick or effective in the time of stress.

You have a few tools under your belt but you either don't consistently use them or forget to use them or don't find them practical or useful in the time of stress.

You are pretty good with stress management, you even know about EFT Tapping, but you want to dive in deeper to begin to resolve non-life-affirming patterns, thoughts, and emotions.

You are looking for ways to heal yourself and change your patterns deeper and better.
By taking this course, you will:
Understand what EFT Tapping is and how it works. This course will get you familiar with EFT Tapping and help you add it to your life as an invaluable stress management and energy repatterning tool.
Learn a quick, effective and powerful stress management tool. In the course, I will share my best tips and hacks with you that will make your EFT Tapping practice deeply effective.
Learn to release long-standing limiting beliefs and patterns. You will learn how to incorporate EFT Tapping into your life easily and effortlessly.
LEARN A QUICK, POWERFUL, AND EFFECTIVE STRESS MANAGEMENT TOOL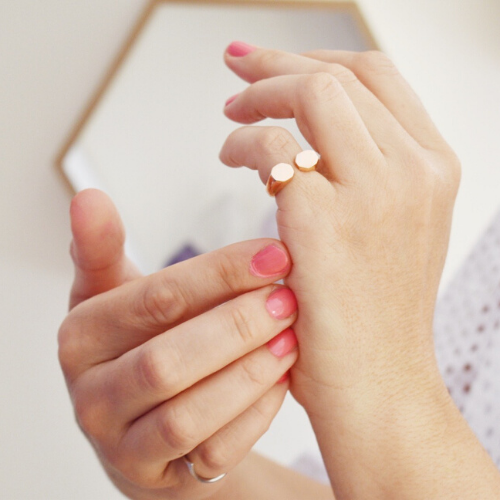 This course will help you to:
Identify what may be causing you stress and work with it effectively

to release and change your stress response.

Begin to release long-standing patterns, thoughts, memories and programming

that lead you to more stress.

Be present for your life by releasing and better managing stress.

Sort through your emotions, identify action steps and make better decisions by giving your nervous system a much-needed break.

Be an ally, caretaker, and self-healer for yourself when you need it most. Acknowledge all that you sense, feel and notice safely and let life move in and through you.
I want you to make the most of your life by releasing your stress and repatterning anything that doesn't serve you anymore. It is all about you being present for yourself and your loved ones and increasing your reserves of calm and peace.
TAKE CARE OF YOUR NERVOUS SYSTEM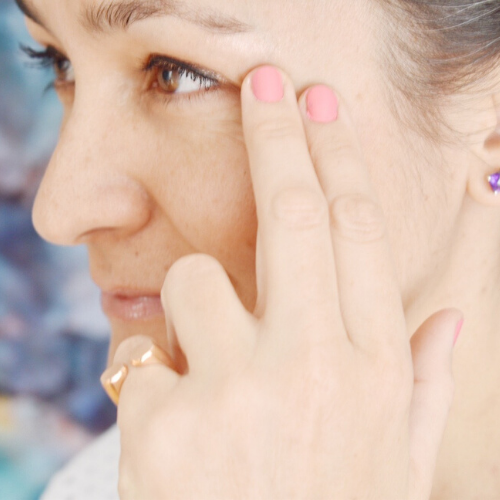 Here's what will be covered in this course:
Let's Get Started:

Why should you take this course and what to expect

What Is EFT Tapping?:

What is EFT

Brief history

The science behind EFT

How does EFT work

What is EFT used for

Step By Step EFT Tapping:

EFT as first-aid care for stress management

Explanation of EFT Tapping points and meridians

Traditional tapping points

Additional points for discrete tapping

An additional tapping point that you won't find anywhere else

Step by step traditional EFT technique explained

EFT Tapping Practice Secrets and Hacks:

Signs that EFT is working

Out loud or internal tapping

When is EFT most effective

What to tap on and when to tap

How often to tap

Tapping hacks

Visual EFT tapping

When to get help with EFT

How to make EFT a part of your life
HOME PLAY 7 EFT Tapping Meditations that you can use repeatedly every single day
Allowing Life To Flow 

Body Bliss

Calming Down Overwhelm and Anxiety

Listening To Your Anger

Listening To Your Sadness

Releasing A Past Event

Energizing A Future Event
Our course tools are:
Watch & Absorb

Class Videos (4 Modules)

Let's Get Started (33:46)
What Is EFT Tapping? (32:14)
Step By Step EFT Tapping (38:27)
EFT Tapping Practice Secrets and Hacks (43:46)

Tap Along & Release

EFT Tapping Meditations X 7

Allowing Life To Flow (19:02)

Body Bliss (24:16)

Calming Down Overwhelm and Anxiety (24:25)

Listening To Your Anger (38:21)

Listening To Your Sadness (31:25)

Releasing A Past Event (18:03)

Energizing A Future Event (17:38)

Engage & Dive Deeper

FAQs
In short, you will receive 2.5 hours of training videos and 3 hours of recorded meditations  PLUS a special bonus lesson on Tapping With Your Kids and five Tapping Meditations for Kids to give you all you need to add this amazing tool into your and your family's life.
MAKE YOUR WELL-BEING A PRIORITY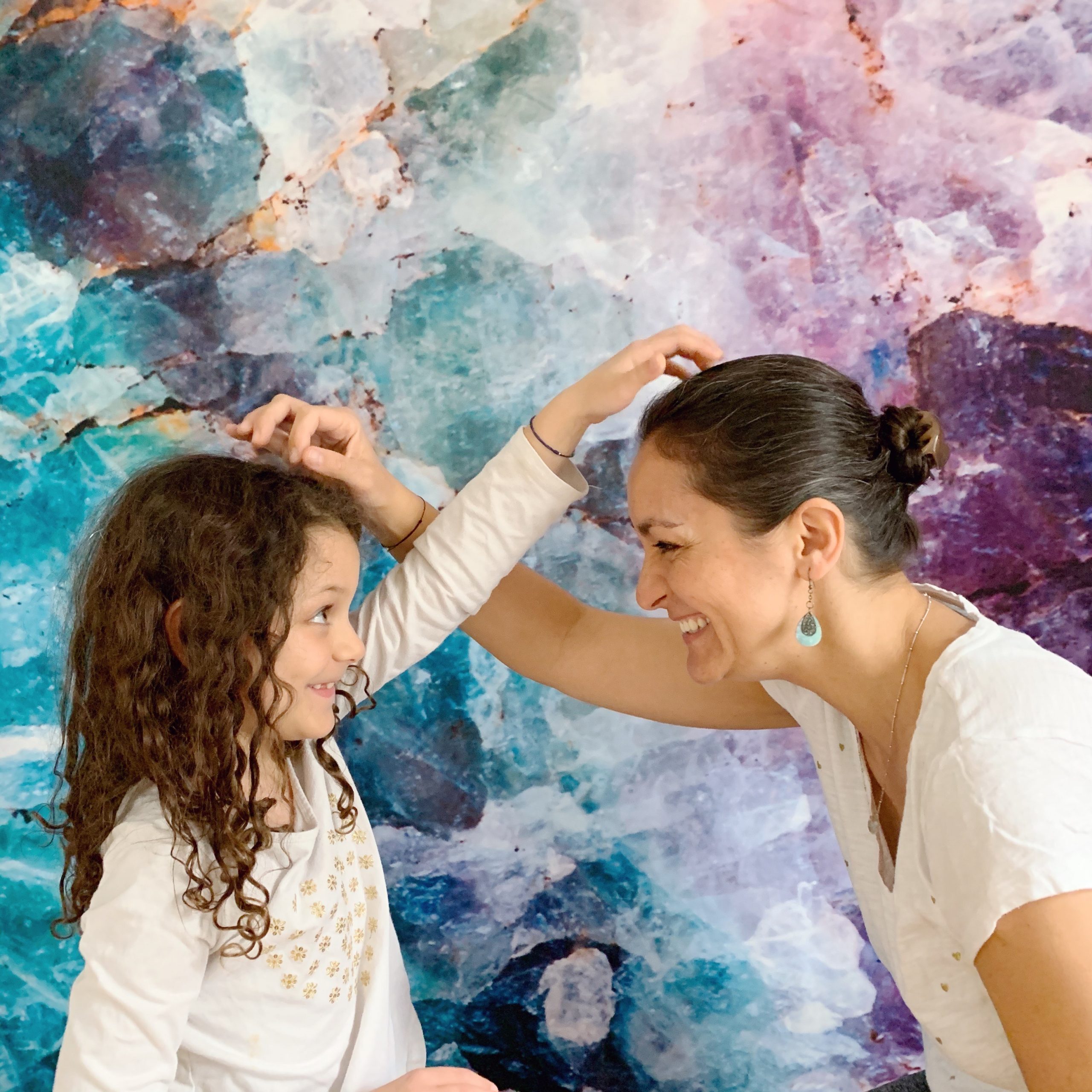 SPECIAL BONUS: Tapping With Your Kids
This bonus lesson is geared to teach parents and caregivers to introduce EFT Tapping to kids aged 8 and under. Kids aged 9 to 18 can follow this online course and all its meditations with adult supervision.
Here's a video that talks about the benefits of EFT for kids.
Learn how to introduce EFT Tapping to your kids and encourage them to manage their stress
Discover the best times and ways to tap with them
Begin to teach them how to find what subject they need to tap on
Learn how to empower them to tap by themselves

Get five tap-along meditations that you can use to tap together
Having taught EFT Tapping to kids aged 5 to 17, and having made tapping a regular routine with my own 7-year-old daughter, I know how amazing EFT is for young kids and teens. In this special lesson, I am also sharing five additional tapping meditations that are made for tapping together with your kids.
Five tap-along meditations that you can use to tap together at any age:
Sleep Help (6:27)
Release Your Frustration (8:45)
Release Your Worries And Fears (8:43)
The Running Animals In Your Brain (9:17)
Focus And Concentrate (7:59)
EMPOWER YOUR KIDS TO HANDLE STRESS ON THEIR OWN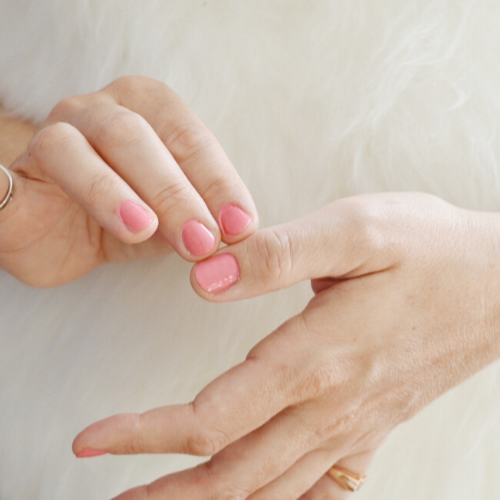 Give yourself the gift of:
staying present for your loved ones
calming down your body and your nervous system
releasing unnecessary chronic stress
reprogramming any beliefs and patterns that no longer serve you
safely acknowledging and reducing the intensity of all you sense and feel
knowing that you can handle and be with whatever life throws at you
being calm and grounded during crises and emergencies
learning a practical stress management tool that you will use again and again
making your health and well-being a priority
Investing in this course will allow you to safely take care of your body and calmly handle whatever life throws at you. 
$133 instead of $222 UNTIL DECEMBER 2
$500+ value
You will get one year of access to the course (all materials are downloadable)
Not yet ready to invest in learning a tool that can make a difference in your life?
Download the Allowing Life To Flow EFT Tapping Meditation to begin to connect with your needs daily.
This will also get you waitlisted for the next round of course launch.