You feel like there should be more to your life than just this, this day to day, never ending, ever taxing struggle with yourself, your family, your work and your relationships. You are looking for balance, wisdom and a reset button for your mind, body, and energy field.
You are looking for joy and connection to light, and you need it NOW. You need simple, practical tools to help you today. Things you can implement right away to make a difference in how you experience your life, moment to moment, breath to breath.
I am Damla Aktekin. I am a Healer. I help people with energetic wounds to reclaim their light and replace their burdens with joy, love, and bliss.
My story is about losing and finding myself again and again. The most recent one was in 2012 when I became a mom. I completely lost my connection to my body and soul after an emergency C-section surgery. Then something primal came over me urging me to survive and I found a deep connection to my inner light first with the help of mantra practice then with an intuitive chakra healing I devised using crystals (Chakra Bliss Healing). In the process, I realized that I am clairaudient and clairvoyant (I hear and see clear guidance when I ask). When I am connected to someone's energy field, I also hear their chakra states (blocked, depleted, overflowing, healthy) and sense the specific blockages and, in the course of a healing, I intuitively know how to support their field to improve their energy flow.
What I teach and help people with is based on what I had to overcome. Through what I learned and practiced in my own healing journey, I created an energy healing process called Chakra Bliss Healing. I now offer this powerful method to my private clients both in-person and online. I also hold Chakra Bliss Group Healing circles in the Seacoast NH area. On a limited basis, I offer spiritual Consults to devise personal healing practices to get you to a place where you are ok with life and its challenges.
I have been teaching one on one and group classes, leading workshops, and inhaling and exhaling yoga and healing pretty much the entire time since 2005. I am a 500 hour Yoga Teacher (200 hour YogaWorks, graduated 2009, trained by Chrissy Carter, and 300 hour Rasamaya, graduated 2011, trained by Carrie Tyler), Prenatal Yoga Teacher (trained by Janice Clarfield in 2010), and a Reiki Master (1st degree in 2005, 2nd degree in 2006, 3rd degree in 2012). In 2014, I designed and launched my website adropofom.com (the name A Drop of Om came to me in a dream).
Want to learn more about me? I grew up in Turkey (my name Damla means a water droplet in Turkish). I continue to live and grow up in the Seacoast, NH. I believe in changing and keeping my vibration high with daily mantras, devouring Nutella jars, writing, talking to what I call 'love and light' daily, being in love with my husband and daughter, connecting with my friends, and daydreaming (aka sitting/writing/wondering about life in cafes with my laptop) whenever I can.  Read my story
The healing methods I teach and practice changed my life and they will change yours too.
What's next?:
Take a huge deep breath and relax your jaw (you know you have been clenching it)
Sign up to my Newsletter (the pink box above!) to keep up to date of my news, coupons, tips, tools and more
Check out my offerings and blog posts and while at it, give yourself the gift of Chakra Bliss Healing. It will rock your world!
Still need more? Go to my Facebook page and become a fan to get my Facebook only posts and snippets of inspiration
Interviews
Kriston Nichole with Wyld Wellness interviewed me for the Everyday Vixen Summit. I shared two personal stories that illustrate what creating beauty through love means to me. I hope you enjoy it!

I had a magical conversation with Kris Nicole about healing, men in healing circles, finding wholeness in everyday life as a mom, being ok with what is, and what it means to be an inspired vixen (aka a soulful light-maker). Kris has a unique ability to find the nectar in someone and bring it out with her questions. Listen to our conversation here. You can follow the Inspired Vixens podcast and find out more about Kris's work here.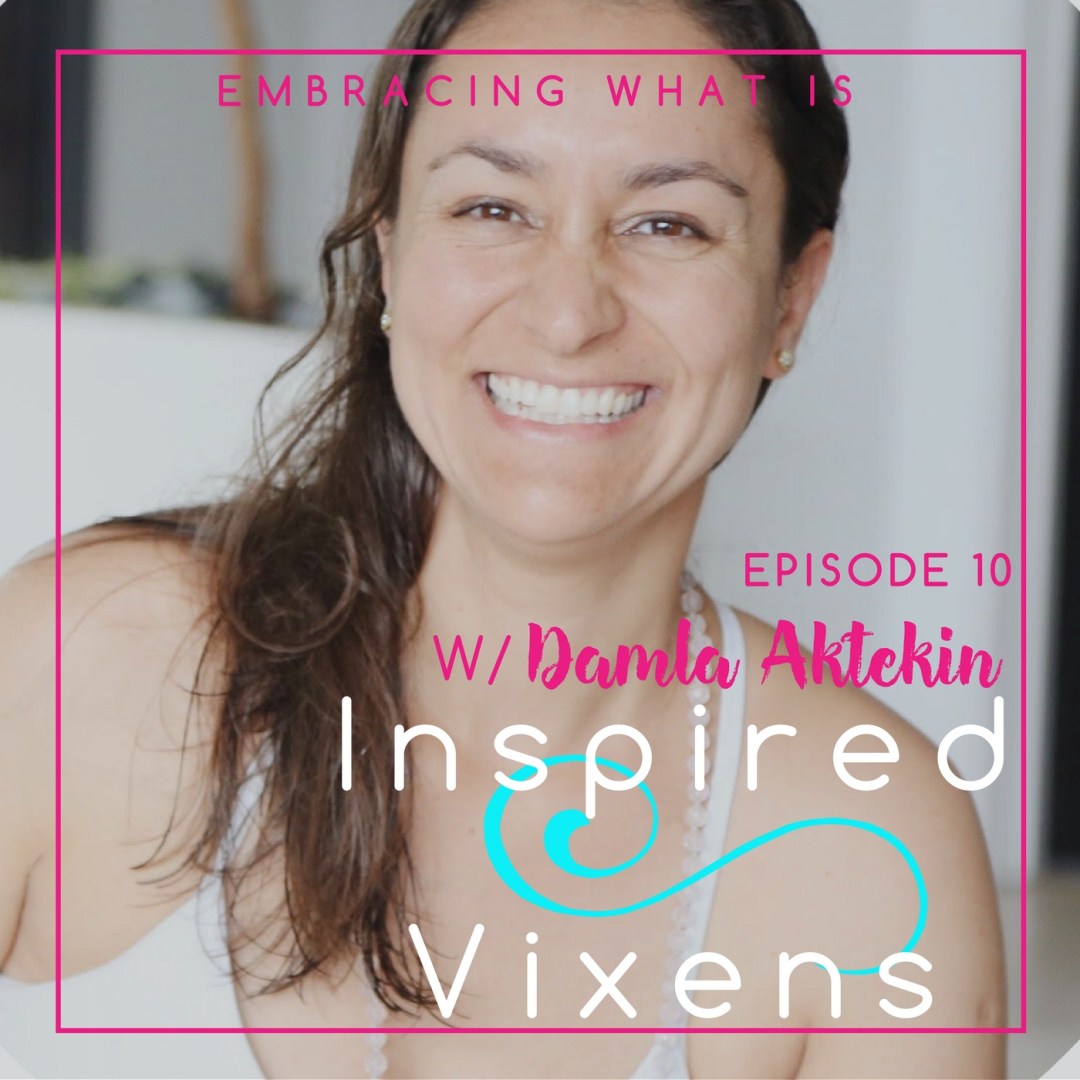 I had a raw and beautiful conversation with the lovely Annie Wagoner for her @corenourishment podcast. We touched everything from how I became a healer to being stuck in the swamp to learning to be with what is. Listen here.