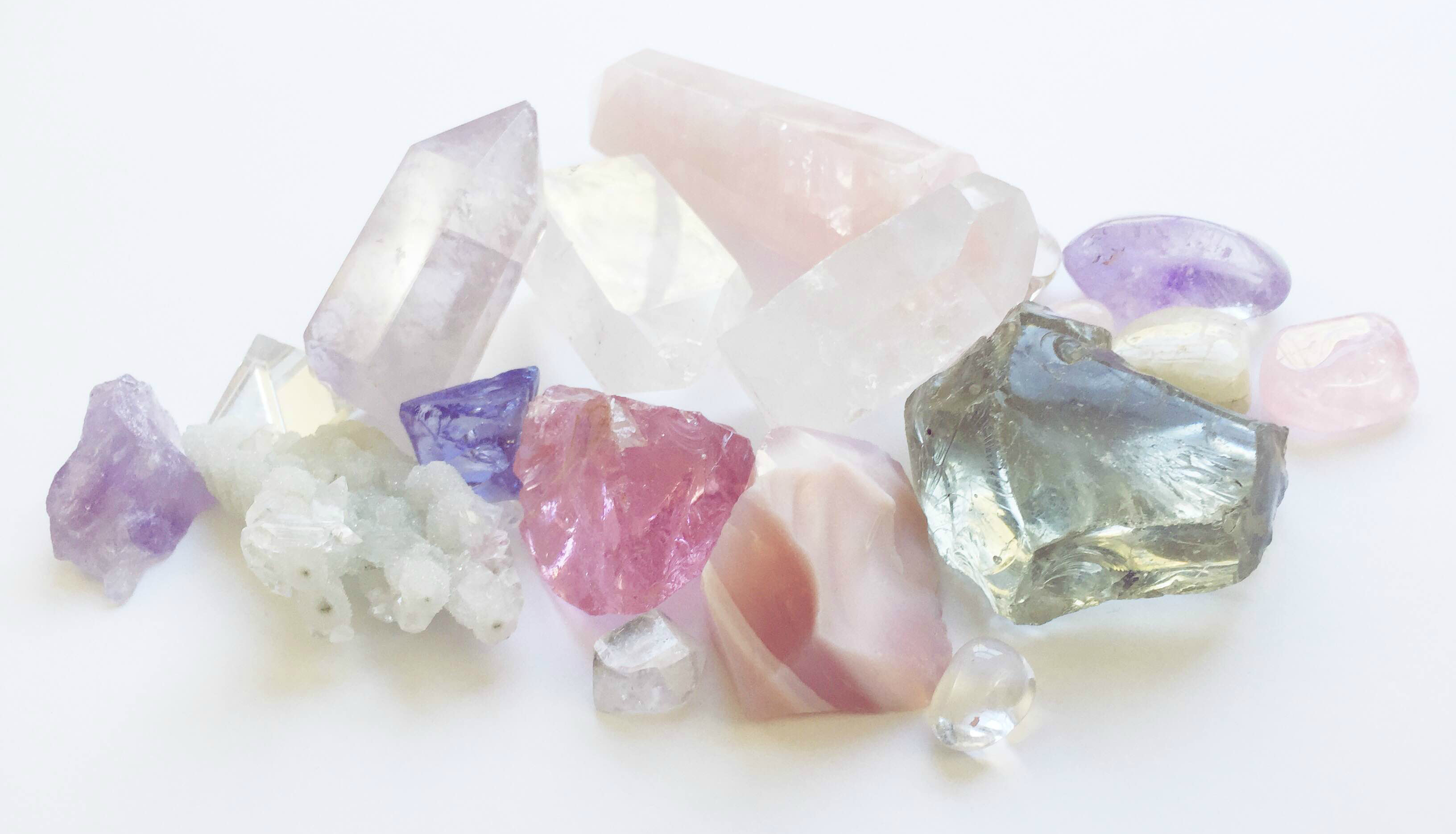 "I had forgotten." she said, "How it felt to feel good." We all looked at her with a loving gaze. We, women (and occasionally men) sitting in the healing circle, understood what it means to lose your light and to not even remember how you felt when you had it. "Thank you for reminding me." It was at the end of another Chakra Bliss Group Healing. The circle held the blissful energy that the crystals, energy work and our intentions created. Each participant was slowly coming out of their unique crystal chakra balance experience and sharing their journey. Some had seen lights, colors, some had met with deceased loved ones, beloved pets, some got in touch with the healer within, some downloaded new bliss codes to their energy field, and some simply had the best savasana ever.
I could see that they have all changed within the short 1.5 hours of the healing. I could sense their chakras talking to me and telling me their stories: 'blocked to slow moving, slow moving to healthy'.  I could see the beauty and the light in their being and the gifts hidden in their struggles. Yet all I ever do in these healings, is help them remember the light they already are by holding the sacred space, letting them bathe in the energy of the crystals, and inviting the high vibrational help to amplify their intentions.
Change is simpler than you think. All you need is to remember how it feels to feel good. And in my experience as a chakra healer, you only need four things to do that:
Your intention to be open and receive,
The right crystals for you,
Having a process to activate the crystals and the always available highest vibrational help OR having a healer hold the space and do the activation for you,
And a little bit of time to let your system soak in the light.
Once you feel the goodness, you keep coming back to it, again and again. Your energy field, your light gets purer and brighter with each come-back. You remember how it feels to feel at home in your body and in your being. You remember the 'you' when you didn't have to carry a thousand debts, worries, struggles and hassles on your shoulders. You remember that it is ok and your birthright to feel lighter, brighter and better. You remember that you have the power to change and shift your energy field to hold more light, to let go of what doesn't serve you and to truly be the light that you already are inside.
In the short time that I have held Chakra Bliss Group Healings, I have seen magic happen over and over again. Some put it into words telling me about the magical journeys they went to while in meditation, some walked up to me to hug me with sparkles in their eyes, not able to put it into words but grateful and truly blissful to remember their light, some walked away with tears that lightened up their load, shedding the weight of their wounds and burdens. The group healings are my way of making my Chakra Bliss Healing private sessions more accessible to everyone. The gifts these group healings continue to bring to me and everyone who come, just amaze me. I am in awe of all the light I see in these sessions as I work on each individual. If you are at a place where the word 'light', or being and feeling lighter seems far away, trust me that it is closer than you think.
I invite you to experience a Chakra Bliss Group Healing with me and to remember your light. Starting this September, I am holding one group healing per month. The first upcoming healing is at the lovely Bending Bodhi Yoga Studio in Dover on September 18th Sunday. The great news for folks not living on the Seacoast is that I am opening up the doors to distance participation. Meaning, no matter where you are, I can sense and include your energy field in the healing circle. No matter where you are, you have a chance to participate and benefit from remembering your light.
Hope to meet you and your energy field soon,
With love and light,
Damla Aktekin